CSR Actions
We believe in small steps for a greater purpose.
As a real estate company we value quality and stability, this is why we want to provide help in establishing a solid structure for society; to build children's future.
As an energy supplier we strive for a healthy world, where people consume responsibly and live a quality life. We believe in moving forward and in leading others on their way upwards.
In December 2010 we visited Complexul Sf. Spiridon – Coordination, Counseling, Evaluation and Support Center where kids with ages raging from 7 to 16 welcomed us
with Christmas poems and carols. The gifts Iliotomi team offered have only managed to bring a warm and colorful feeling to their Christmas, but children everywhere need our support all year long. This is why, the purpose of this CSR section is not to show off, but to persuade our business partners to understand the necessity and importance of paying it forward.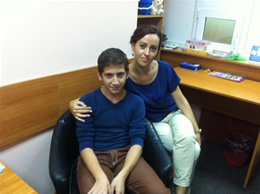 In October 2011, we participated in the campaign "We plant good deeds in Romania" for reforestation activities of an area of 6.00 Ha, by sponsoring the Local Council of Armasesti, Ialomita County.
The land has not been forested until now and is in the public domain of the Local Council.
We encourage the helping of children/young adults with potential, without financial opportunities.

Daniel. I met Daniel when he was 12 years old. He has high marks in school and his hobbies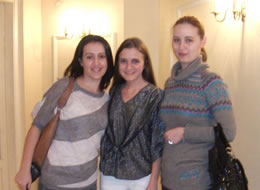 include computers and sports. He wants to study so that, when he grows up, he will not have to rely on anyone – his words were "I want to be independent". We believe in him and support him.

Lacramioara.
A talented young girl, passionate about music, with tens of diplomas collected in various competitions. She also takes part in school contests and she likes foreign languages. She is currently taking German and Spanish classes and she wants to become an exceptional journalist. We are giving her the opportunity to make a name for herself.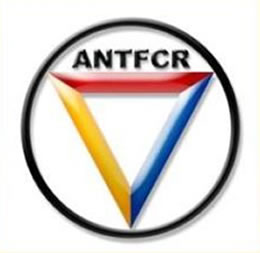 We believe in these young people and we want to give them the opportunity to develop their skills. We want to make their dreams come true and we provide them with the necessary financial support.
We participate in the social development of the community through the financial support of actions concerning socially underprivileged people.
Through programs dedicated to promoting a normal, care-free life, Iliotomi considers supporting the project initiated by the National Association of Young Christian Women in Romania, to establish a social service center for elders and for the professional training of people who want to obtain in a job within the social center.
The projects developed with our support have shown us each time that together, can bring a glimmer of hope in the life of our fellow men!